Noor-un-nisa Inayat Khan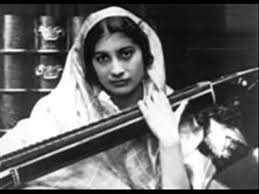 gh Noor was not a 'teacher' in the Inayati Order, she has always been a profound inspiration, to our Order and to countless people who have come to know her amazing life story. Daughter of Hazrat Inayat Khan, beloved sister of Pir Vilayat Khan, and aunt of Pir Zia, Noor became one of Britain's most respected war heroes.
Born in Russia, and raised in Britain and France, Noor was a sensitive young woman who studied both medicine and music. Her book the Twenty Jataka Tales, a collection of traditional Indian children's stories she had retold, were published in Le Figaro.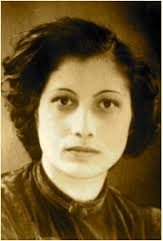 Noor was recruited by the elite Special Operations Executive (SOE) to work in Paris as a radio operator, the most dangerous job in the Secret Service. Under the code name Madeleine, she was first female wireless operator sent to Nazi-occupied France during World War II. After evading capture for three months, she was imprisoned, tortured and eventually shot by the German Gestapo at Dachau concentration camp.  Her final word uttered as the German firing squad raised their weapons was simple: "Liberte" – 'freedom', the guiding principle of this courageous soul's life.
She was posthumously awarded the George Cross for bravery. In France she was honoured with the Croix de Guerre, and later with two memorials and an annual ceremony marking her death. Recently, Pir Zia named Noor-un-nisa Inayat Khan the first saint of The Inayati Order.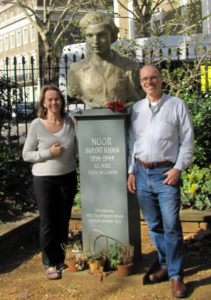 In 2012, Princess Ann unveiled a sculpture of Noor Inayat Khan in London's Gordon Square Gardens and a British postage stamp was released. In 2015, Amir and his wife Chloe spent an afternoon watching passersby stop, intrigued and enthralled by the story of this remarkable women.
Read on…. a fuller description of Noor-un-nisa written by Shrabani Basu,author of Spy Princess: the Life of Noor-un-nisa Inayat Khan. http://www.pirzia.org/noor-un-nisa/
A detailed biography entitled "Madeleine" by Jean Overton Fuller is out of print but available for loan from our centre.
In recent years, there was a documentary which showed on PBS entitled "Enemy of the Reich: The Noor Inayat Story".  https://www.youtube.com/watch?v=a8hSC-JCKuE  We also have a copy for loan of this film.