Our Centre and Activities
The Caravan of the Heart, a centre of the Inayati Order, was founded in 1980 by Amir O'Loughlin and Zainab Ford. Students of Hazrat Inayat Khan, Pir Vilayat Khan and Shahabuddin Less, Amir and Zainab sought to share these remarkable teachings with others.
Our classes and activities are open to all. Please feel welcome to join our Thursday evening gatherings to learn more about our teachings and path, meditation and other methods for spiritual unfoldment, music and community. We also host Universal Kirtan (chants & songs from all traditions), Zikr (evenings of sema or sacred sound), and Unity Dances.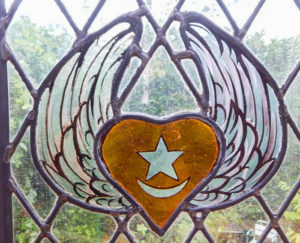 We are part of the Inayati Order, an international Sufi  Order with a lineage that goes back many centuries and whose roots reside in the mysteries that predate all named religions.  We follow the teachings of Hazrat Inayat Khan, who brought the Message of Spiritual Liberty with its key themes of  love, harmony and beauty to Europe and North America in the early part of this century. The Inayati Order is 'universalist' in its teachings and approach, open to seekers of all faiths, all ages and experience, all manners of belief.
On our website you can learn about our teachers and sample their classes, mediation, and stories. Sign up for a daily inspiration from the Bowl of Saki. Listen to our music. And much more!
If you would like to be on our Caravan e-mail Update List so you can be notified about upcoming events (usually 1 or 2 messages per month), please sign up here.